Our Mission Statement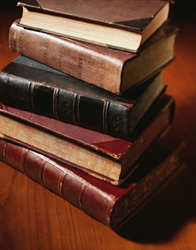 Mission Statement:
"Our mission is to Honor God by operating in a manner consistent with biblical principles and to have a positive influence in the lives of everyone we come in contact with."
Vision Statement:
"Instilling Hope and Inspiration for the Future"
---
Core Values:
Integrity- Uphold the highest level of Ethics and Morals at all times.
Without Integrity we will not have the impact we desire. We extend grace when it comes to mistakes and errors, giving the person the opportunity to grow. We do not tolerate conduct that is lacking Integrity. Peoples trust and confidence is too important to have any lack of judgment in this area.
Excellence- Consistently redefining our goals, expectations, potential, and boundaries.
With the always changing world of Finance, Technology, Politics, and Culture, we must always keep up to date, and consistently educate ourselves allowing us to past this information on to our clients and staff. We strive to learn, grow, and improve every day!
Golden Rule- "Do unto others as you would have them do unto you." Matthew 7:12
We wish for every person we come in contact with, be treated with respect and dignity so we might have a positive influence on that person. We are a Christian family owned and operated firm and believe our clients become part of our family and should be loved and treated as such.